Toolshed Technologies
Andy Hunt. Author, Publisher,
Programmer, Musician.
What Am I Doing Now?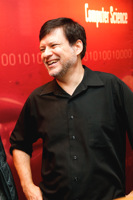 Here's a list of some current projects and interests (as of June, 2019):
Dave and I rewrote The Pragmatic Programmer: your journey to mastery, 20th Anniversary edition. Go grab the hardcover on Amazon or ebook direct from pragprog.com/books/tpp20. As an Amazon Associate I earn from qualifying purchases

Written and recorded in the space of one month for the RPM Challenge, "far flung thoughts" is a series of instrumental progressive rock jams, with splashes of ambient textures, jazz and blues. Have a listen: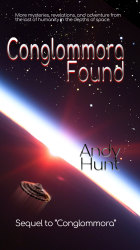 My latest novel, Conglommora Found, the sequel to Conglommora, is now in print and shipping. Visit conglommora.com for details and samples.

Working on a new idea for The GROWS Method® (growsmethod.com). The secret ingredient that "agile" missed. Come sign up if interested in success in the post-agile world.

Publishing books I'd like to read at the Pragmatic Bookshelf (pragprog.com)
Current woodwork shop project: centralized dust collection.
Coming up next?
Good question. What would you like to see? Drop me a line.
Thanks to my friend Derek Sivers for suggesting this page.
---
Latest News
Recent Articles
Upcoming and Recent Appearances