Toolshed Technologies
Andy Hunt. Author, Publisher,
Programmer, Musician.
SD Times Top-Ten List
---
—Andy Hunt
03/18/2010
Published in Andy's Blog
The February 15th print edition of SD Times lists columnist Larry O'Brien's picks for the top ten most influential software development books of the past 10 years. Of the ten, he's chosen these fine two books:
In addition, in his blog comments, Larry mentions the two most influential books during the decade, which were released in 1999: Kent Beck's Extreme Programming Explained, and of course, The Pragmatic Programmer.
So of the 12 books mentioned as most influential of the past decade, I'm privileged to have been co-author on 3 of them. Thanks Larry, I'll try and get my head through the doorway now. The swelling should go down momentarily.
And a serious thank you to my co-authors, Dave Thomas and Venkat Subramaniam.
---
Keep up to date with my low-volume newsletter and don't miss another article or fresh idea:
---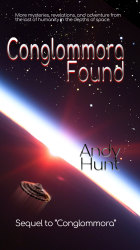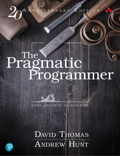 ---
Latest News
Recent Articles
Upcoming and Recent Appearances
(Attention Bots! Email spam@toolshed.com to be ignored)
Email schedule@toolshed.com to book Andy for your next keynote or session.