Toolshed Technologies
Andy Hunt. Author, Publisher,
Programmer, Musician.
The Pragmatic Programmer, 20th Anniversary Edition
---
Written as a series of self-contained sections and filled with classic and fresh anecdotes, thoughtful examples, and interesting analogies, The Pragmatic Programmer illustrates the best approaches and major pitfalls of many different aspects of software development. Whether you're a new coder, an experienced programmer, or a manager responsible for software projects, use these lessons daily, and you'll quickly see improvements in personal productivity, accuracy, and job satisfaction. You'll learn skills and develop habits and attitudes that form the foundation for long-term success in your career.
Now available from pragprog.com/titles/tpp20
/\ndy
---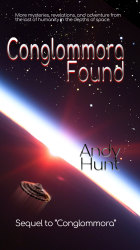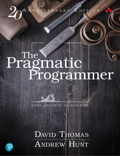 ---
Latest News
Recent Articles
Upcoming and Recent Appearances
Email schedule@toolshed.com to book Andy for your next keynote or session.